Selamat Datang di Website Kami
Tempat terbaik untuk menemukan printer format besar (Plotter)
pusat penjualan Plotter di Indonesia.
Notebook Rugged,Durabook.
Komputer PC,Server.
IT Konsultan.
Plotter ,Hp Designjet, Printter , Komputer , Notebook , Server , Sistem Antrian , Running Tex ( Indoor & Outdoor ) , Software Perpusatakaan ( custom ) , Notebook Rugged , Rugged Handheld , Rugged Tablet , dll , untuk produk HP khususnya HP DesignJet Large format printer , solusi Terbaik PT. Central Plotter Indonesia.
Phone Line
Hubungi customer service kami di :
(021) 8309744 / 8305434
Senin - Jum'at (08.30 - 17.30)
PROMO
HP Designjet T125 24in HP Designjet XL 3600
PT. Central Plotter Indonesia
Plotter,Hp Designjet,Printer
Cartridge,Printhead,Kertas Plotter
Komputer,Server,Workstations
Software ArcGIS Indonesia
Durabook,Notebook Rugged,GPS
Software Aplikasi,Sistem Antrian
Servis Printer HP,Sewa Plotter HP
Photo Documentations
Overview
Jual GCC Expert II Cutting Plotter
Cutting Plotter Expert II Seri adalah pilihan terbaik untuk anda yang baru memulai bissnis ini dengan kecepatan optimal, kualitas unggul, dan keandalan yang solid dan nilai yang tak tertandingi. GCC Expert II memproduksi grafis eye-catching sampai dengan 27,8 ips (25 ips untuk EX-52 model) kecepatan potong, 350g dari cutting force dan tiga meter (9,84 kaki) dari kemampuan tracking. Expert II Series menetapkan Standard baru untuk benchmark for value, menawarkan akurasi tinggi serta kehandalan pada HARGA yang luar biasa terjangkau.
Adapun untuk GCC Expert II Cutting Plotter mempunyai beberapa type varian berikut ini :
1. GCC EX II-24 Vinyl Cutter
2. GCC EX II-24LX Vinyl Cutter
3. GCC EX II-52 Vinyl Cutter
4. GCC EX II-52LX Vinyl Cutter
Mesin Cutting Sticker berukuran A1 & A0 ini di dukung oleh perangkat lunak atau software sebagai berikut :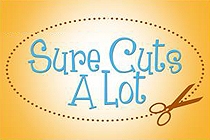 Sure Cuts A Lot
Multi-languages interface – English, French, German, Portuguese, Spanish, Dutch and Simplified Chinese
iOS tablet app Sure Cuts A Lot 3 available (i-Craft™ output only)
Available for Windows & Macintosh OSX
Import various file formats, including SVG & PDF
Works with your installed TrueType & OpenType fonts, as well as thousands of free fonts available on the Internet.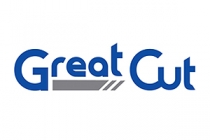 GreatCut
Professional cut plug-in for Corel DRAW, Illustrator, Freehand, AutoCAD
Cutting by color
Registration marks with "Print & Cut" Support
Plot Manager
Free bundle with vinyl cutters (for i-Craft™ is an optional item)
untuk Info Stock Terkini & HARGA TERBAIK silakan hubungi kami.
Plotter » Cutting Plotter
Nama Produk : GCC Expert II Cutting Plotter
Price : Call
Expert II Series
EX II-24
EX II-24LX
EX II-52
EX II-52LX
Max. Cutting Width
600 mm (23.6 in.)
1320 mm (51.96 in)
Max. Media Width
719 mm (28.3 in.)
1635 mm (64.37")
Acceptable Material Thickness
0.8 mm
Cutting Force
350 g
Max. Cutting Speed
705 mm/sec (27.8 ips)
(at 45 degree direction)
635 mm/sec (25 ips)
(at 45 degree direction)
Mechanical Resolution
0.009 mm (0.00035 in.)
0.012 mm (o.ooo49 in.)
Software Resolution
0.025 mm (0.00098 in.)
Distance Accuracy
±0.254 mm or ±0.1% of move, whichever is greater
Repeatability
±0.1
Mechanical Resolution

0.006

mm

Tracking
3M
Memory Buffer
32MB
16MB
32MB
16MB
Type of Command
HPGL, HPGL/2
Configurable Origin
Yes
Repeat
Yes
Copy
Yes
Control Panel
6 LEDs / 10 Keys
Diameter of Blade
2.5 mm
Dimension (HxWxD) mm
233*255*880
1065*1632*620
Dimension (HxWxD) in
9.1*10*34.6
41.93*62.25*24.41
Net Weight
11KG (24.3lb)
41KG (90.4lb)
Stand
Optional
Standard
Automatic-Aligning System II
N/A
Completely Automatic Contour Cutting System for print to cut solution
N/A
Completely Automatic Contour Cutting System for print to cut solution
Operation Environment
Temperature
15° C~30° C / 60°F~86° F
Humidity
25% ~ 75%
Compatible with Windows 7 and above & MAC OS X 10.6 and above. (*Purchasing serial number for "Sure Cuts A Lot" software to work with Mac OS.)
The specification and data sheet may vary with different materials used. In order to obtain the best output quality, please maintain the machine regularly and properly.
GCC reserves the right to change the specifications at any time without notice.
GCC certified material in tracking is Avery MPI 3000.
The above listed specification values are effective only when operated with media certified by GCC.